Gone are the days of web designers who just slap something together and hope it looks pretty. Your design has to be both visually stunning and SEO-friendly to make the page stand out on Google.
The reward is always high when you rank high. However, you only rank high when search engines understand what you are saying. So, to make your website understandable to the bots of search engines, you make the website more SEO friendly. Easy? Not so much. At first glance, SEO looks incredibly easy, but as you dig in deeper, the pandora box opens. In-depth, you will find issues that take work to solve.
Now here is a thing, these issues can be easily solved if your website has a strong SEO foundation. What does it mean by a strong SEO foundation? It means that your website is built with SEO in mind, and the design is also SEO-friendly. This will help search engines like Google and Bing to easily crawl your website, understand the information, and store it in their index. Once indexed, they may provide visitors with links to the most helpful and relevant sites depending on the terms they enter.
Although high search performance is an investment with long-term returns, the foundation you set now will pay benefits for years to come. The IKONIC USA, for instance, is the best example of a website built from the ground up with a reasonably solid foundation.
With that in mind, ensure your website is SEO optimized. But there is still the elephant in the room. Reviewing mockups, organizing content, arranging for photography, and many other tasks are enough to do on your own. Including SEO in that list of tasks might get hectic, but it may save you time and double your efforts in duplicate work.
Here are the five fundamental tips to make your website design SEO friendly to lay a strong foundation.
1. Understand The Intent Of Content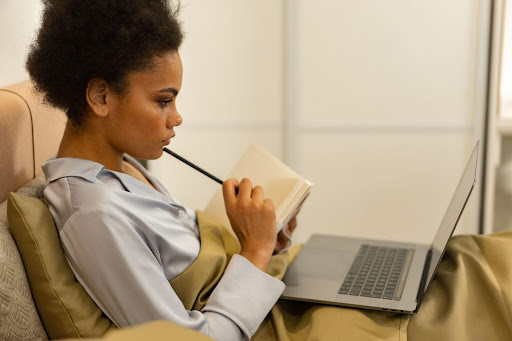 Search intent is a direct factor in SEO. This is why professionals often ask for material to be written that confirms or appears to confirm the user's search intent. It used to be that all you needed to rise in the SERPs (search engine results pages) was to use certain keywords. Today it is also important to consider the search terms people enter and their motivations for doing so.
Search intent, also known as user intent, refers to deducing the motivation or objective behind a user's search query. Every online query is motivated by some goal: information gathering, product discovery, or something else.

To understand search intent, determine the four user intent kinds.
1- Navigational search purpose

When people are unaware of the URL, they have navigational search intent. So they hunt for the page.
2- Informational search intent
Informational search purpose is when a person wants noncommercial information. However, you must remember that not every informative search intent is expressed as inquiries. Case findings and news updates are examples.
3- Commercial search intent
The commercial search purpose is to purchase long-term. Even though these searches aren't commercial, they may lead to money or product exchanges. Anyone doing such searches typically wants to compare choices and read reviews.
4- Transactional search intent
Transactional searches are done while conducting business. This search intent leads to an on-the-spot transaction of products and money, like commercials.
You may improve your landing page or website's search engine rankings for specific keywords. This can be done by determining the user's purpose based on the phrases or keywords they type into a search engine. Then use that knowledge to craft your content. In a nutshell, you must tailor your material to the user's expectations while searching.
2. Make The Website Super Responsive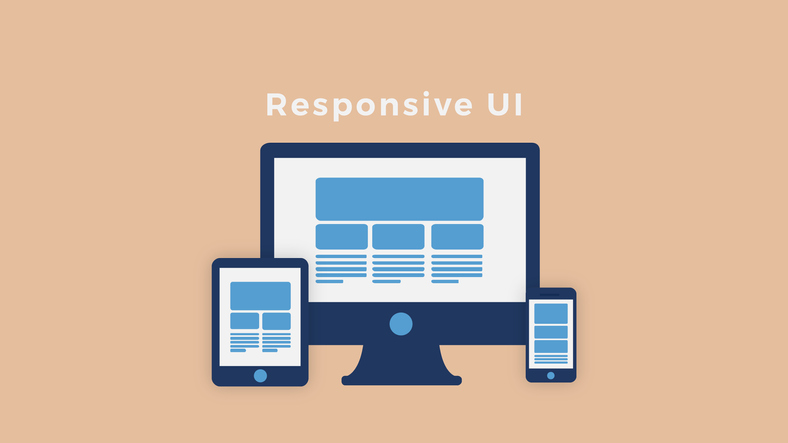 One of the key factors in propelling the success of your website is a responsive design. A responsive design is a need for search engine optimization. With responsive design, your website will look great on any screen size. As a result, a user may visit your site on any device and always receive the optimal experience, whether using a smartphone, tablet, or desktop computer.
This begs the question: why is responsive design so important for search engine optimization?
Because of the wide variety of screen sizes across mobile devices, responsive design is essential. Inaccessibility for mobile visitors is certain unless you make the necessary adjustments to your site.
Let your mind wander to the prospect of your smartphone users visiting the desktop version of your website. It would seem quite small if your website were not optimized for mobile devices. It would be difficult for users to see the text, see the photos, and use the links. No one in the crowd will like this. If your site isn't optimized, visitors will rapidly choose another option.
If visitors stick around for a while, it shows Google that they like what they see and might convert. If Google thinks your site is related to the user's search intent, it will promote it in the search results. Websites optimized for search engines are more likely to have visitors stick around for longer, which is good for business. Incorporate responsive design into your website's layout to make it more user-friendly. You may use it to make your website more search engine optimized, increasing the amount of time potential customers spend on your site.
3. Optimize The Headers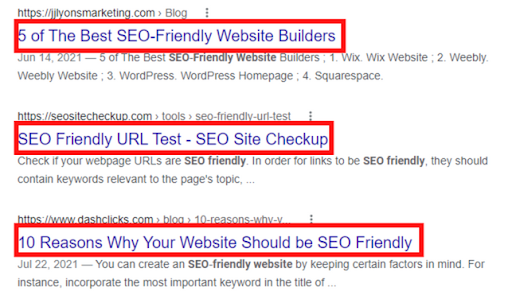 If you want Google to be able to read and comprehend your material, you need to include header tags, which are indications used in HTML code. For example, you may use the H1 through H6 elements in HTML to create a leveled outline for your content. The H1 heading tag is the most crucial for Google (and other search engines) since it is used to create the page's title and informs the algorithm about the page's content. Next, the H2 tag and H3 tag elaborate on the significance of each section of material to the search engine in descending order. Depending on the hierarchy of your content, you may go as low as the H4 tag, H5, or H6. The greatest websites adopt this header structure since it is an SEO-recommended practice.
When it comes to on-page SEO, headers are a must. Using these headers, search engines can swiftly index your page and decide how to rank the information. In addition, header tags improve readability and assist search engines in understanding your content. In this day and age, when people seldom read anything in its entirety, headers play a crucial role in making websites crawlable. By creating headers that appropriately describe the information they contain, readers and search engines will be more likely to read the full article before giving up.
Now that you understand the purpose of header tags. Let's go through some practical tips for using them in your writing. This may seem like a difficult operation, but once you start doing it, you'll discover that adding tags doesn't need any special expertise. The vast majority of individuals already organize their stuff in some kind. They achieve this by using a variety of formatting tools, such as larger font sizes for headers, bullet points, numbered lists, etc. The only real distinction is that some may need to include the correct HTML code. Many text editors already come with a choice of header type. This typically makes the whole procedure even simpler. This time, we'll show you many alternative approaches to include items in a WordPress post or page.
4. Write a Catchy Meta Description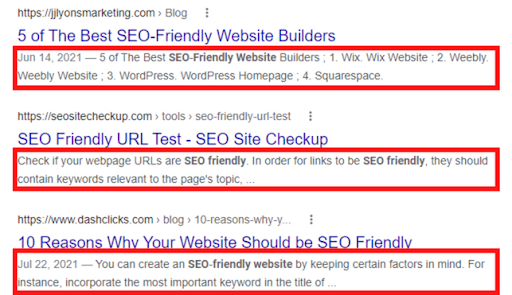 The meta description of your site should sum up its contents in no more than 160 characters. When the search term appears in your summary, it will appear in search results on search engines like Google. You've probably seen it below the fold while seeking the best search results. While SEO-friendly headlines get the lion's share of attention, a compelling meta description may persuade a visitor to click on your link instead of another. To put it another way, a meta description should encourage the user to choose your search result.
Meta descriptions may not immediately impact search engine rankings, contrary to what many search engines claim. But they do have an indirect positive effect. More individuals clicking on your search result increases the likelihood that it will rise in the results page ranks.
It is a no-brainer now how important is the meta description. So let's move next to how to write a catchy Meta Description.
Meta description call-to-action
Including a CTA in your meta description may increase website traffic. For example, you may use "click here" or "learn more" in SERPs. CTA tells customers what to anticipate on your website and what deals are available.
Make meta descriptions Interesting.
Meta descriptions summarize a page's content to attract users. Try clickbait titles or asking a question to catch the user's attention. Try using appealing terms like "shocked," "hilarious," or "life-changing." Overpromise and underdeliver.
Meta-description keywords
Meta description keywords have two purposes.
This helps search engines rank your page.
This shows that you like the page.
Google Keyword Planner, UberSuggest, Semrush, and others are keyword tools. These tools assist you in selecting the finest keywords for your site's meta description.
5. Image SEO Optimization
Image optimization should be addressed. Adding photos to a site throughout the design and development stages is usually done without giving much attention to how well those images will perform in search engine results. Even if the pictures turn out beautifully, they typically get saved with a name like "IMG561512.jpg," which is not particularly descriptive. That being said, you're throwing away a powerful SEO tool without giving it the attention it deserves.
The naming of images is a simple and often-overlooked opportunity for efficiency. Keywords should be used sparingly, with no stop words or spaces between phrases, and the picture should be optimized for those terms (e.g., IMG561512.jpg would become IKONIC-Web-Developer.jpg).
The next easiest parameters are the image alt and title elements (of the img> HTML tag). It increases search engine rankings and contributes to the page's relevance. Plus, it enhances the user experience, ultimately a ranking criterion. When a user clicks on an image link, search engines get more information about the linked-to page thanks to the picture's alt and title elements. Do not put keywords there and try to be brief; file names are not read aloud by accessibility software or screen readers, but alt and title properties are shown when visitors hover over photos.
Google ranks pages based on load time. Now, Google assesses web page performance, responsiveness, and visual stability. If your site fails these Core Web Vitals measures, it may hurt your SEO. There are methods to use stunning photographs without hurting SEO. Choose the correct file type first. Lossy JPEG is excellent for bright-coloured photos. You may vary the quality level to get sharp, clear images and lightweight files. PNG pictures are of greater quality but heavier. This may not be a problem for basic images, but complex graphics should be avoided.
Why SEO is Important for Your Business's Online Success in 2023
In the digital age, having an online presence is essential for businesses of all sizes. With billions of online searches conducted every day, it has never been more important to ensure that your website is optimized for search engines and easily discoverable by potential customers. That's where SEO website optimization comes in. By considering SEO in website design, you can enhance its visual appeal and ensure it is easily discoverable by search engines and attract a wider audience.
This section will explore why SEO is important for your business's online success and how you can incorporate it into your website design and development strategies.
Improved search engine visibility: SEO is about improving your website's ranking on search engines, such as Google, so that it appears higher up in the search results. Optimizing your website for search engines can increase the chances of attracting more organic traffic and reaching a wider audience.
Increased brand credibility: A well-optimized website gives your business a professional and credible image, which can help build trust with potential customers. In 2023, incorporating SEO into your website design can help improve your brand credibility and increase your online presence.
Competitive advantage: With most online searches starting on search engines, businesses that invest in SEO can gain a competitive advantage over those that don't. Optimizing your website for search engines makes it easier for potential customers to find you online and stand out from the competition.
Cost-effective marketing: SEO is a cost-effective way to reach your target audience, compared to paid advertising. Investing in SEO can reach your target audience without paying for advertising, which can be more expensive in the long run.
Long-term results: Unlike paid advertising, the benefits of SEO are long-lasting and can provide a steady stream of traffic over time. By investing in SEO, you can reap the rewards for years to come and enjoy a sustainable source of the traffic to your website.
Better user experience: A well-optimized website is easier for users to navigate, which can improve the overall user experience and reduce bounce rates. In 2023, incorporating SEO into your website design and development can help create a seamless and enjoyable user experience, driving engagement and increasing conversions.
Wrapping It Up
In the end, SEO is critical for your business's online success in 2023. Incorporating SEO into your website design and development strategies can improve your search engine visibility, increase your brand credibility, and reap the benefits of cost-effective marketing, long-term results, and a better user experience. So, if you want to stay ahead of the game and ensure your business's online success in 2023, start incorporating SEO into your website today!
Competition for the top of google is very high. While the digital marketing agency that you have hired may put extreme effort into ranking a website, A strong foundation is necessary to rank well. Using these simple on-page optimization tips while designing a website can give you the boost you need for the number 1 ranking.
You can contact the top website development companies listed with us. Also, we have the best SEO Companies available with us from worldwide for pertaining to your needs.