Magento is a free open source eCommerce platform trusted by the world's best brands. With over 180,000 users and 1,900 companies worldwide, Magento is the only eCommerce solution of its kind. The world's leading brands trust Magento.
Magento eCommerce has emerged as one of the most popular platforms among developers and retailers. It is the most prominent name when it comes to building websites.
Did you know that over 2,50,000 businesses use Magento to power their websites worldwide? Magento development has come a long way over the years, which is now known as Adobe.
What is Magento eCommerce?
Magento is an open-source platform. It is considered a CMS (content management system). Magento can cater to any business size and industry.
Magento is now known as Adobe eCommerce. Magento is owned by Adobe and is an eCommerce website platform. It specializes in creating eCommerce websites for brands. Once you opt for Magento eCommerce, you have hundreds of options to explore that will help you connect with the right target audience. In addition, there are great plugins and themes to choose from, and you can design your eCommerce platform the way you had dreamed of.
Adobe Commerce uses AI features and has advanced data-sharing features that help create unique B2C and B2B eCommerce experiences.
Today, Magento is successfully used by many famous brands, such as Jaguar Land Rover, Coca-Cola, Ford, HP, Tommy Hilfiger, ASUS, and many more companies across the globe.
Which businesses should use Magento eCommerce platforms?
There are various eCommerce frameworks available in the market, but if you are looking to nurture your new eCommerce customers, it is essential to have a website in Magento. This is because Magento eCommerce platforms are flexible, extensible, and scalable.
If you are into a business that requires a rich B2C and B2B shopping experience and out-of-the-box features, opt for an eCommerce website with Magento, as it is effortless for the usual crowd to create a Magento website.

Which is Magento's latest version?
Magento's latest version is Magento 2. It is the latest updated version with superlative features over the older version. Below are some of the unique features that make it most preferred:Highly adaptable website architecture
High customer interactions due to the highly engaging platform
Improved page loading speed, reduced to half
Highly secured payment page
Enhanced and efficient business operations due to improved user-admin interface.
The latest version of Magento is a vast marketplace of extensions and third-party integrations. It has much scope for customization. It is known to have a robust system that can handle millions of customers as and when it grows.
Why do people prefer Magento eCommerce platforms over others?
As per the Magento usage statistics, 1,63,590 sites are live using Magento. Being the most popular content management system, it is the most feasible option for high-traffic eCommerce online stores.
Did you know Magento has acquired 0.9% of the total market share of all websites that use a known content management system? It is known to power 0.6% of the internet.
The world's renowned brands have opted for the Magento platform's broad functionality, solved business challenges, and strengthened services across the globe.
Here is a list of top eCommerce brands that are making a difference in the world:
Coca Cola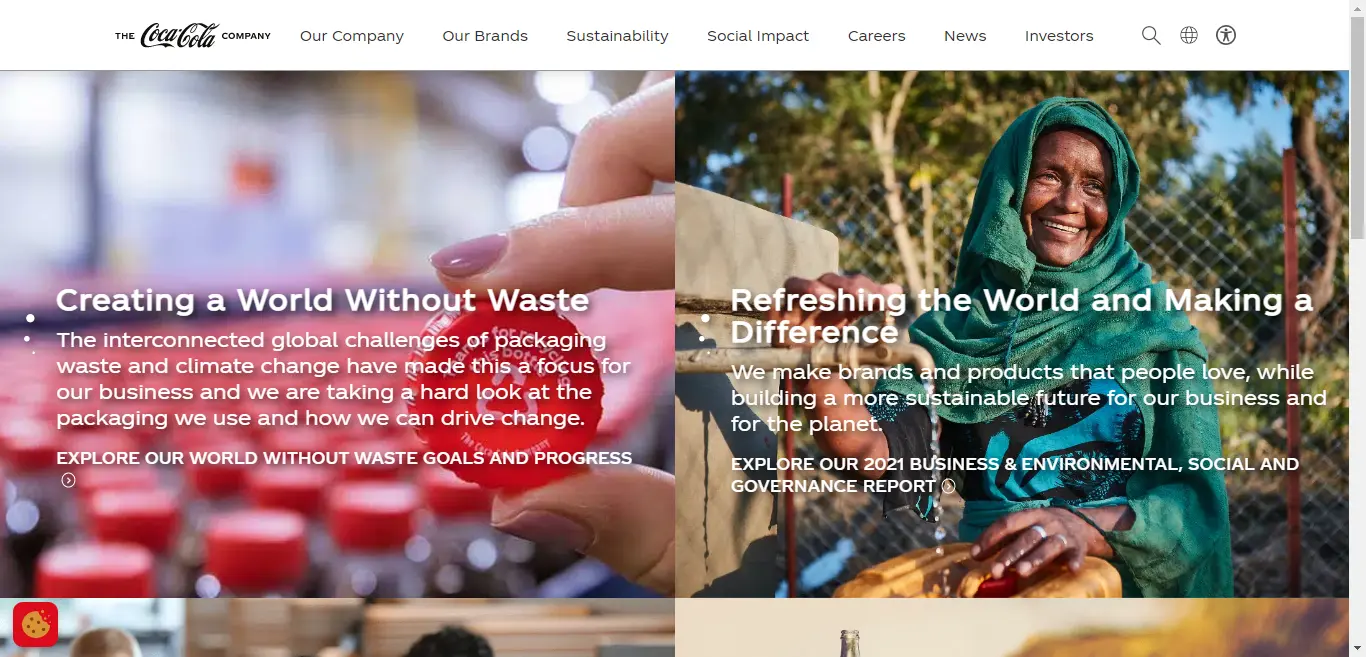 Which has been the most beloved and known brand amongst youngsters and adults for many years? It's Coca-Cola!
Coca-Cola, the world's biggest brand in beverages, has leveraged a strong physical and online presence across the globe. It has a strong online presence, an offline distribution channel, and a global network. Like many other huge brands, Coca-Cola has been bragging about publicity and fame due to its customer engagement on its platform.
Coca-Cola has been using the Magento platform along with the Adobe Experience platform, Adobe Commerce, Adobe Target, and Adobe Analytics to enhance its digital UX. This helped them to market their products in a better way and increase customer engagement.
The campaign "Coca-Cola at your home" saw a phenomenal rise in sales in Mexico. Within 12 months, it witnessed a 45% increase in making new accounts and an 18% hike in the AOV. Another interesting and overwhelming fact is that through the Magento 2 website, the brand made water available in the least possible areas during the pandemic.
Tommy Hilfiger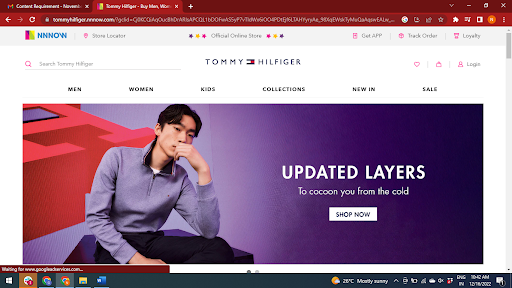 Fashion stores focus on visual content to increase the conversion rate. It's important to have customer reviews, high-resolution images and videos, and simple and smooth navigation.
As you all know, Tommy Hilfiger is a well-known premium American brand for apparel, accessories, footwear, and fragrances. It is known for manufacturing products made from premium quality material. It has a presence across 100 countries.
When the brand switched to Magento 2, the site started loading faster. It became known for the high-quality clarity in the shopping cart and checkout.
The brand logo colors of red, blue, and white were aesthetically used on the website to showcase the product features. The cart was simplified further by showing the product descriptions, product sizes and color availability, in-cart details, etc. Other minute features, such as Apply Code discount, were also changed to reduce cart abandonment.
Tommy made it to the cart by using Magento's Gift card feature, which helps customers buy virtual gift cards that are redeemable against online purchases. Additionally, it offers a customer loyalty program by providing a 10% discount on all purchases across the platform.
Helly Hansen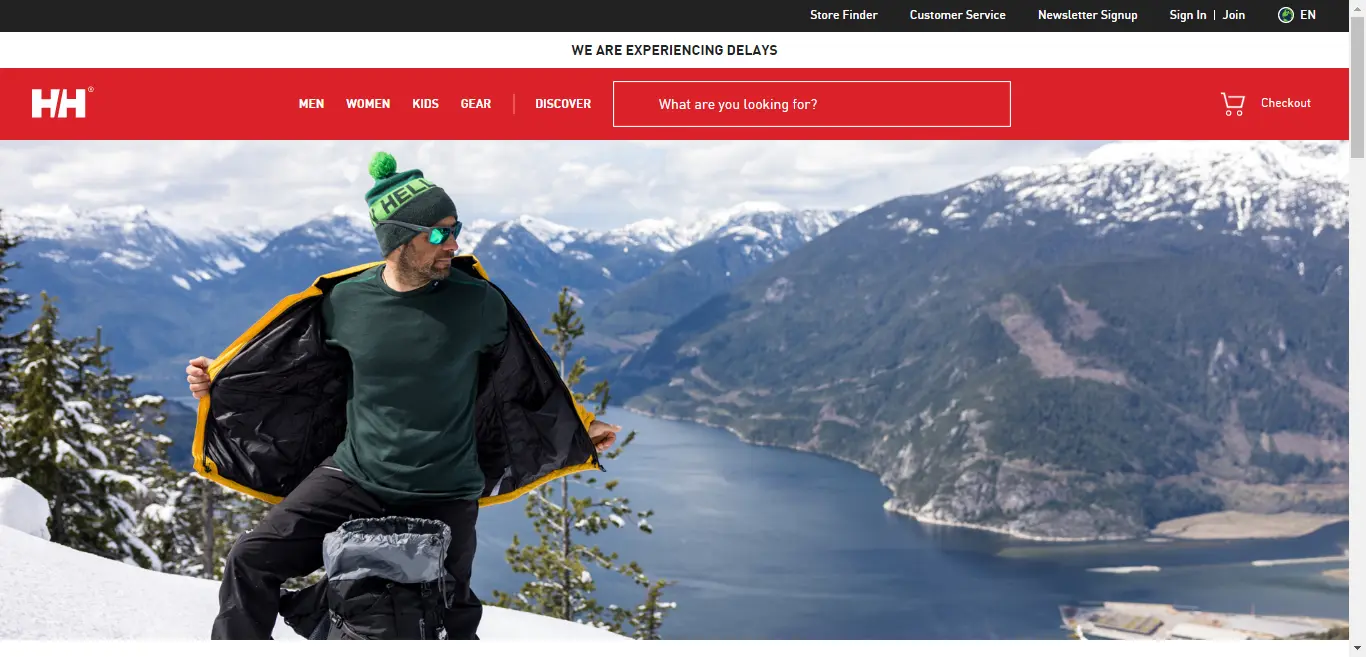 This is a well-known brand for sports apparel, mainly for winter sports.
This brand was one of the early brands to use the Magento Enterprise Cloud edition, which is now called Adobe Commerce Cloud. With the need to expand globally came the need to switch to Magento for eCommerce. Since that day, the store has expanded to 31 countries with over 50 stores, various languages, payment methods, and shipping methods.

At that time, Helly Hansen was looking for a mobile-first approach to reach out to their mobile user crowd. The website was user-friendly, with appealing designs and smooth navigation across the platform. Customers across the globe benefited from the smart AI-enabled search engine feature that showcased detailed drop-down menus.
Another interesting and premium feature it adopted was that customers could switch between different available colors while navigating through the catalog pages and seeing the price variation. It even offered a size guide or a size calculator by offering clothing that fits the user the best according to their weight, height, and body type. You must choose the right clothing and description, and the website always gives relevant suggestions whenever you visit the page.
Land Rover Shop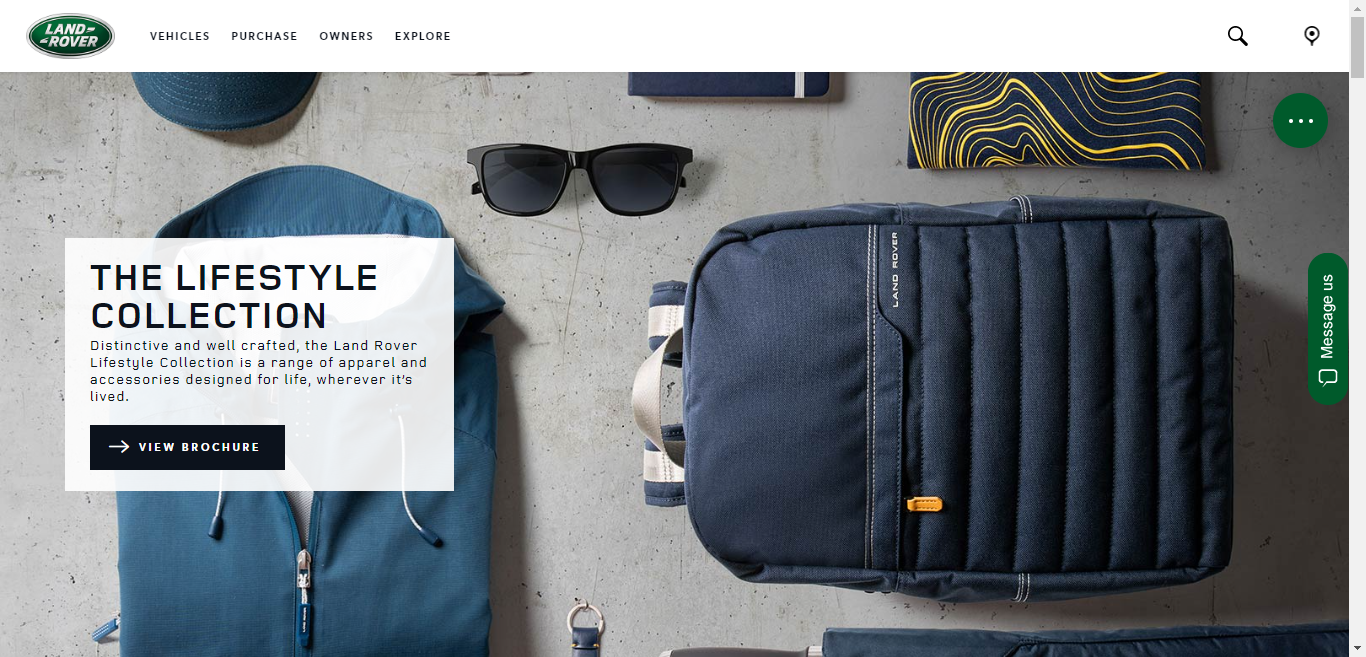 Land Rover is known for its exquisite premium cars. But if you check their storefront, this brand has an amalgamation of various products on one storefront itself. It has accessories, apparel, and vehicles on the Magento eCommerce platform. The website displays premium products reflecting the brand's identity.
If you have checked their website, it shows the preview pictures on the menu, which is a sign of enhanced UX design. The display pictures are very decent and appealing. It evokes the customer to click on them and hover over them before they see the entire collection from the main menu.
As the website has multiple storefronts for various regions, it has various price ranges, product ranges, and payment and shipping methods for each customer. Every region has a separate checkout process and payment method defined.
ASUSTeK Computer Inc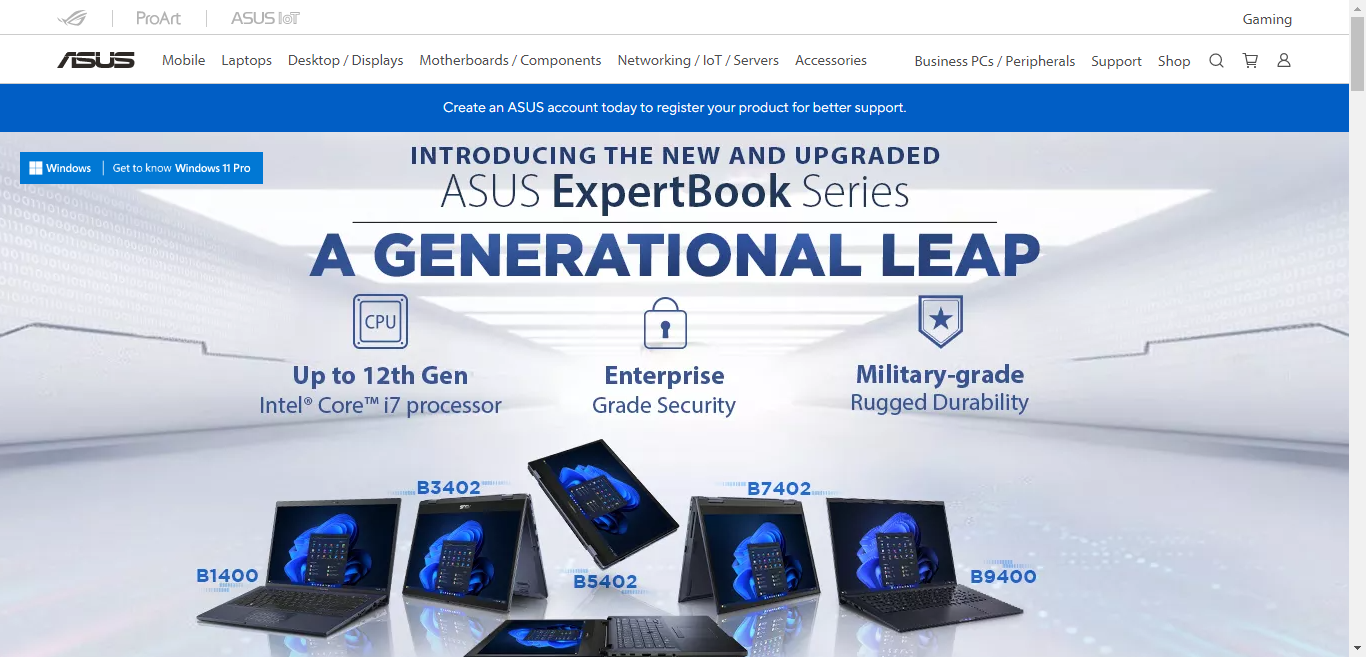 ASUSTeK Computer Inc, a multinational Taiwanese electronics manufacturer, was established in 1989. It provides electronic gadgets such as mobile phones, laptops, displays, networking products, and various accessories to support the computer.
Asus is a well-known brand for delivering innovative products in the gaming industry under the brand name Republic of Gamers. To strengthen its game in B2B and B2C operations, ASUSTeK turned towards Magento for eCommerce to expand its operations in various countries.
They built a Magento website and started a special partner program introducing paying the resellers a special token of appreciation each time the reseller fulfilled an order from their website. Moreover, an employee purchase program was also invented and implemented through the Magento eCommerce website. It gave special discounts to those employees who bought ASUS products through the website.
The Procter and Gamble Company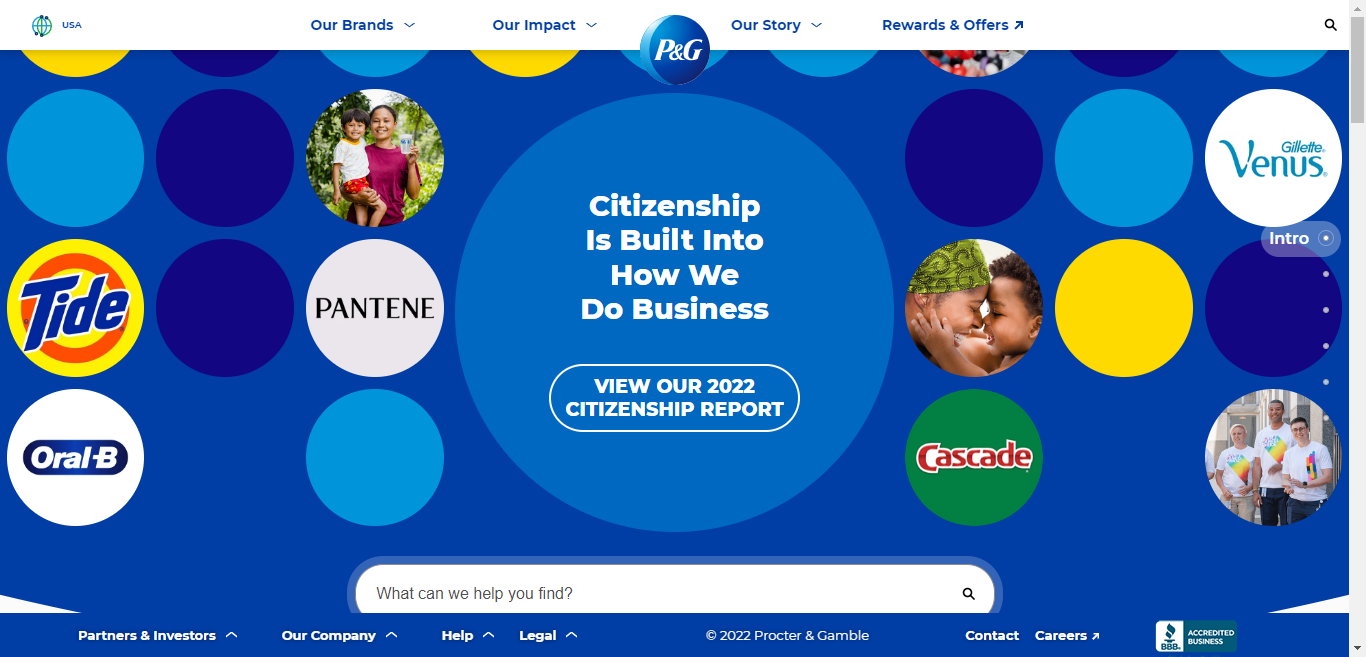 The Procter and Gamble Company has a list of iconic brands you can trust in your home. From Baby Care, personal healthcare, skin and personal care, oral care, and many more such categories, they have made a name for themselves in various essential sectors. Their brands include Tide, Ariel, Puffs, Pampers, Always, Braun, Gillette, Head & Shoulders, and many more.
They made $71 billion in revenue in 2020 and have used Magento to showcase their products online. This multinational consumer goods corporation uses Magento for eCommerce to manage the B2B client portal for its suppliers. It helps manage their accounts and orders in a timely and systematic manner.
Magento development proved very useful for P&G with unique features such as shared catalogs, company accounts, pricing, sales, ERP integrations, multi-source inventory, and more.
Rubik's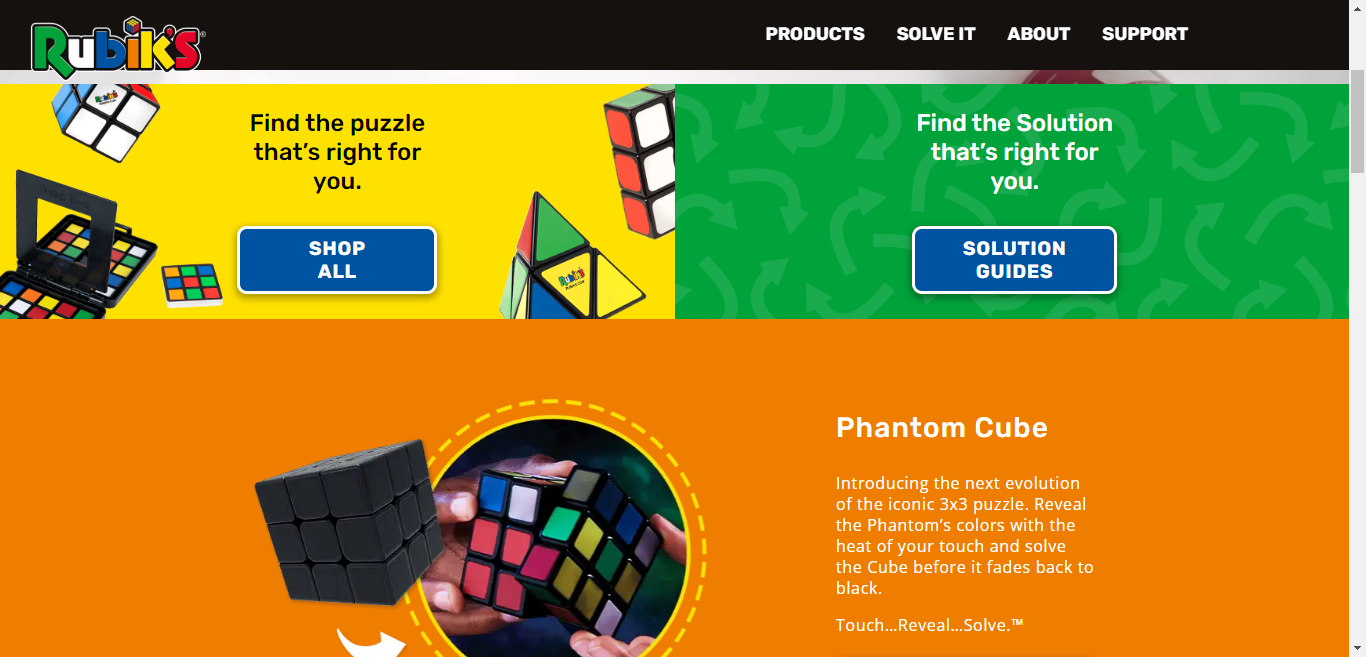 Rubik, the puzzle that each one of us has played in childhood. It is the most engaging and interesting game for a child to play.

They switched to Magento 2 eCommerce for D2C commerce. As their focus was to improve sales in the UK and expand the business overseas, switching to Magento 2 and utilizing the out-of-the-box features was essential. The customer engagement reached a level where they created a unique user brand experience.
Rubik saw a reduction of Bounce rate by 20%and the cart abandonment ratio reduced to 30% overall. The sales spiked by 150% in the UK in the initial six months of switching to Magento 2 eCommerce.
Nike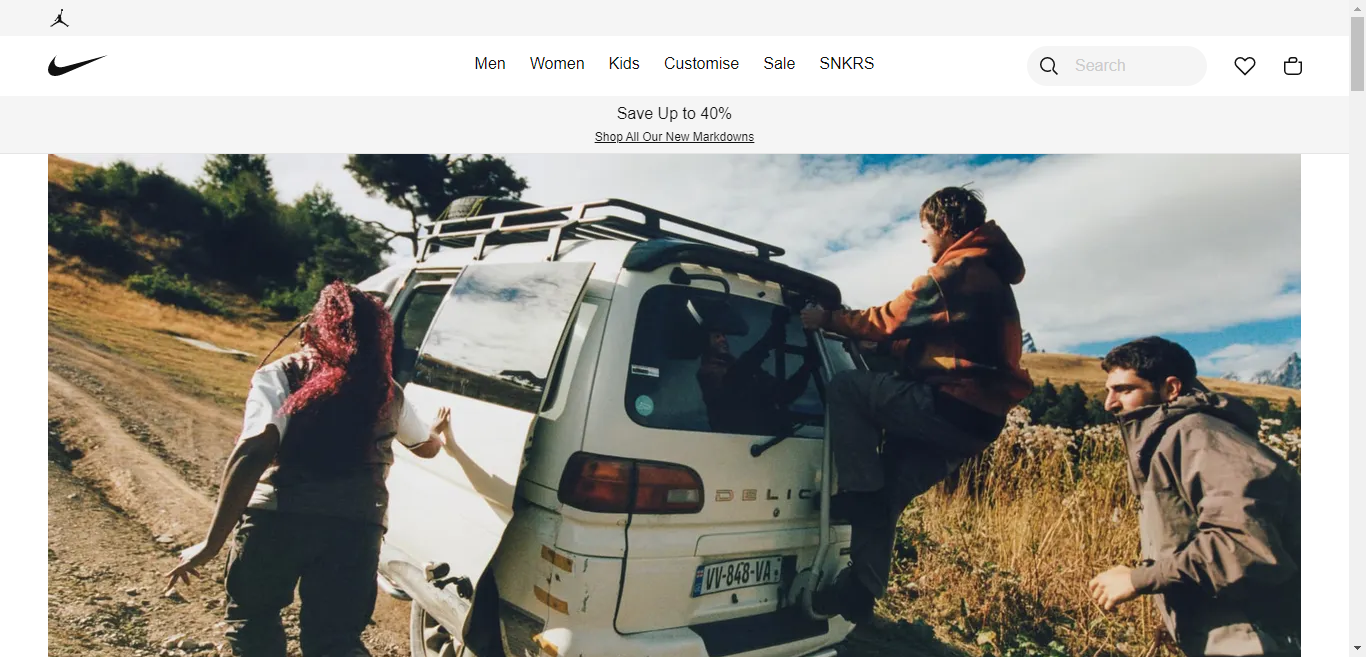 Nike is known to have the most popular and liked website in the apparel industry. For producing regular targeted campaigns. Flexibility plus scalability is what they were looking for to expand smoothly.
And this is where eCommerce with Magento came into the picture. Nike implemented two global strategies to represent various markets and increase D2C sales: direct consumer offensive (CDO) and direct consumer acceleration (CDA).
Did you know that after building a Magento website, Nike enabled direct-from-Facebook shopping for their users? Nike also introduced the AR and VR features like online try-on, sneakers customization, and more. This feature built a unique experience for the shopper, and the shopping doubled.
Bvlgari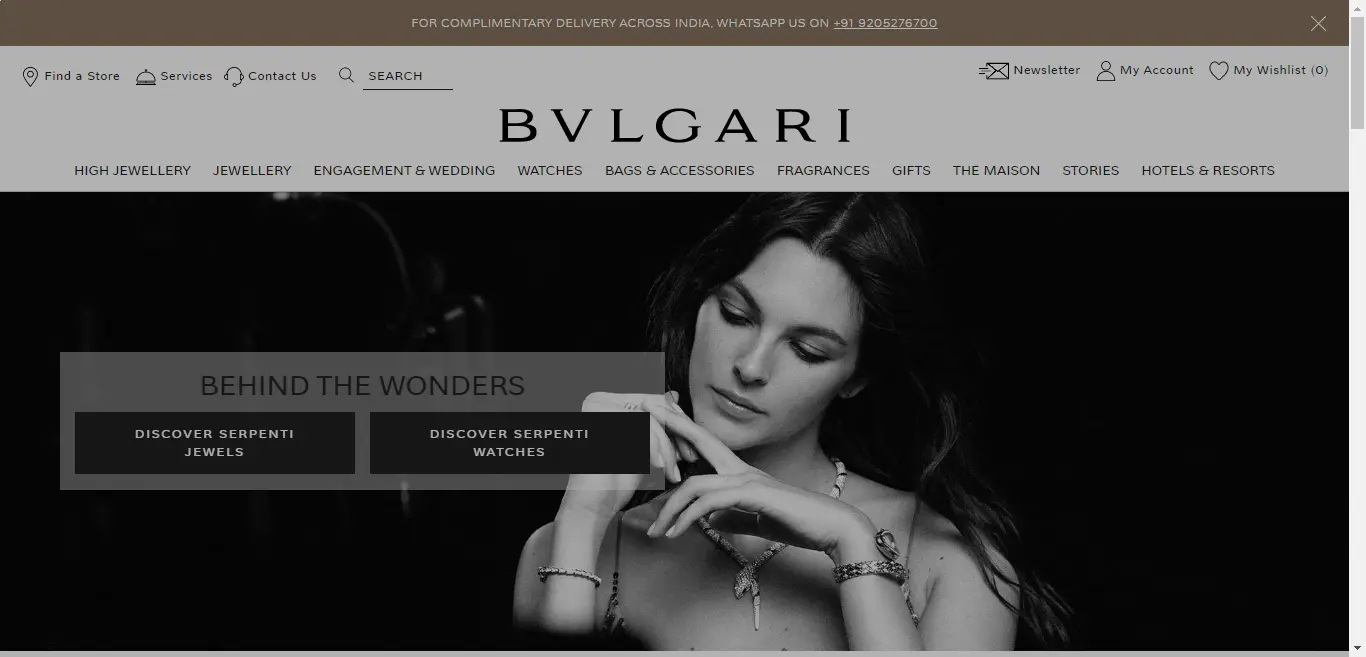 Are you looking for a luxury shopping experience? Then you must visit the Bvlgari website. It is one of the best Magento websites you will come across on the web. While they are famous for their glamorous gemstone jewelry, luxury watches, perfumes, and leather goods, this Italian brand switched to Adobe Commerce to showcase the spectacular collection.
While their shoppers are spread across the globe, they sensed the e-commerce opportunity post Covid where they decided to give virtual try-on and near real-fitting experiences. The detailed online display enabled them to attract more customers across the globe. To smoothen the shipping experience, they integrated the shipment tracking plugin and added ample payment options.
Sigma Beauty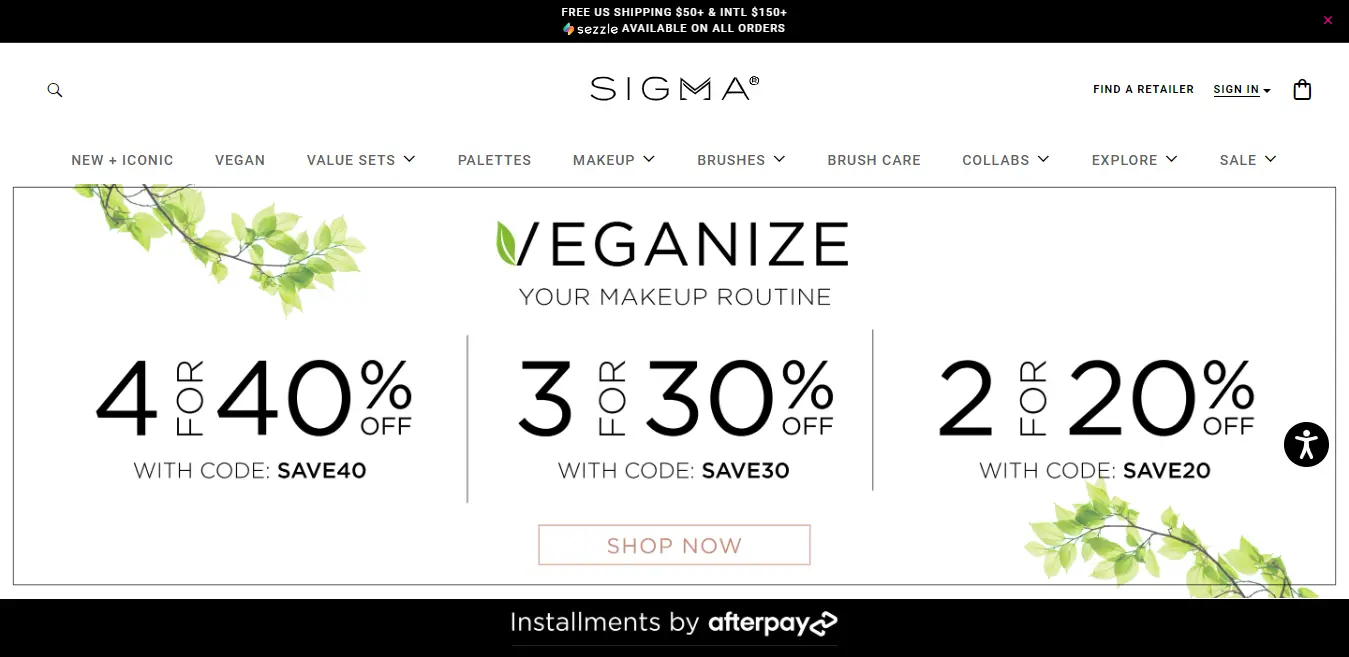 Sigma Beauty, the inspiration for beauty enthusiasts and a multi-branded makeup products retailer made it to the top when they made their website in Magento. To excel in the B2B segment and unify the management workflows, switching to Adobe Commerce solutions helped them drastically.
They have a very attractive, colorful, and easy-to-navigate website that offers customer-generated content, filter-based categorization, and a mobile-supported website. The Magento-native website helped them save costs for eCommerce development for their B2B model and provided a feature-packed interface for potential clients.
Cox & Cox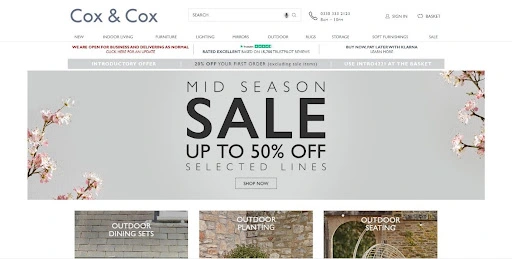 Cox & Cox is known for the most premium homeware products that are hard to find elsewhere. If you are looking to find your style and looking for a homeware product to enhance your home aesthetics, Cox and Cox is the right place for you. To get the most natural designs of all tastes, with every distinct piece that gives a luxurious feel and uniqueness, the website of Cox and Cox gives that real-world experience.
This UK-based company migrated to Magento 2 eCommerce for better client management functionality. The mobile-friendly design helped them cater to a major chunk of mobile users across the globe, especially during Covid.
Cox and Cox saw a major spike in mobile sales, with a 45% increase and 26% of AOV. They took their storefront into giving it a major revamp, making it more attractive and user-friendly.
Interestingly, Cox and Cox won the Best Magento Upgrade Award.

Casio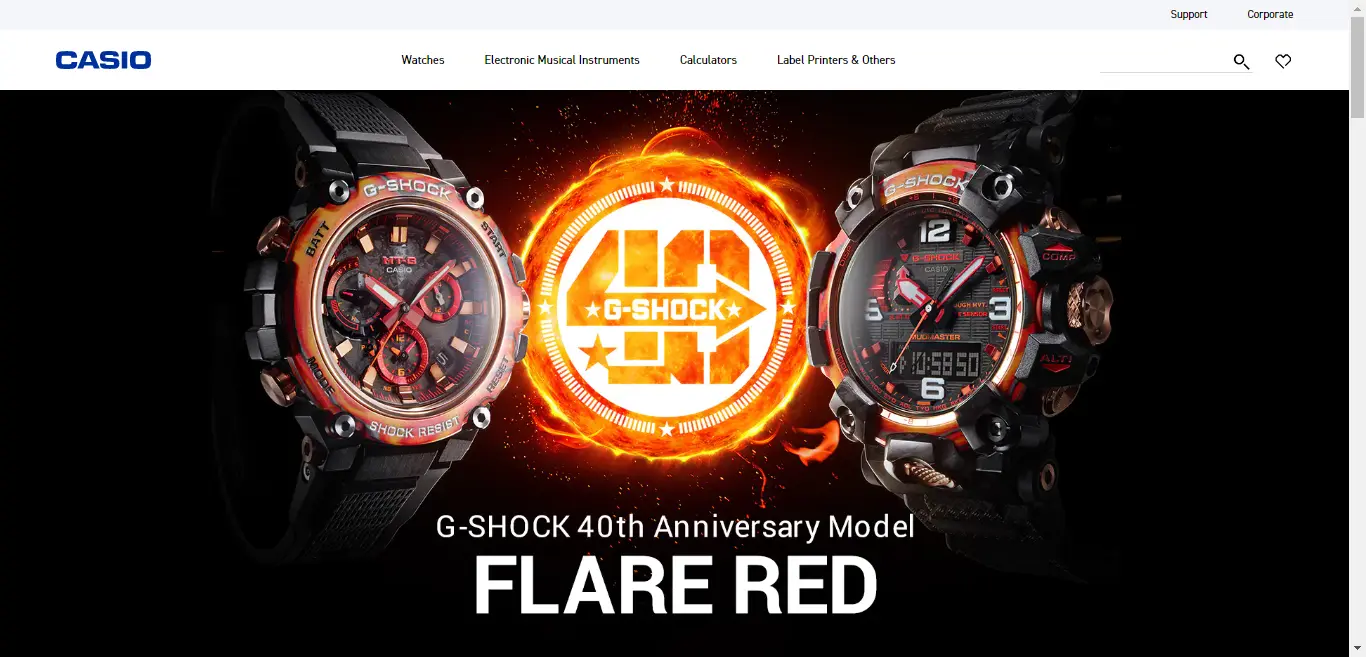 Casio is one of the oldest players in watches, electronic musical instruments, calculators, label printers, etc. Each of you must have used their products in schools or music classes. They have set a benchmark and trust in each one of us.
Now Casio was eager to showcase its products so that it could harness its history, embody business ideas, and connect with the crowd directly with emotions and love.
The company successfully created an appealing website with major customization and personalization options for customers. This helped them reach a wider audience overall.
Ford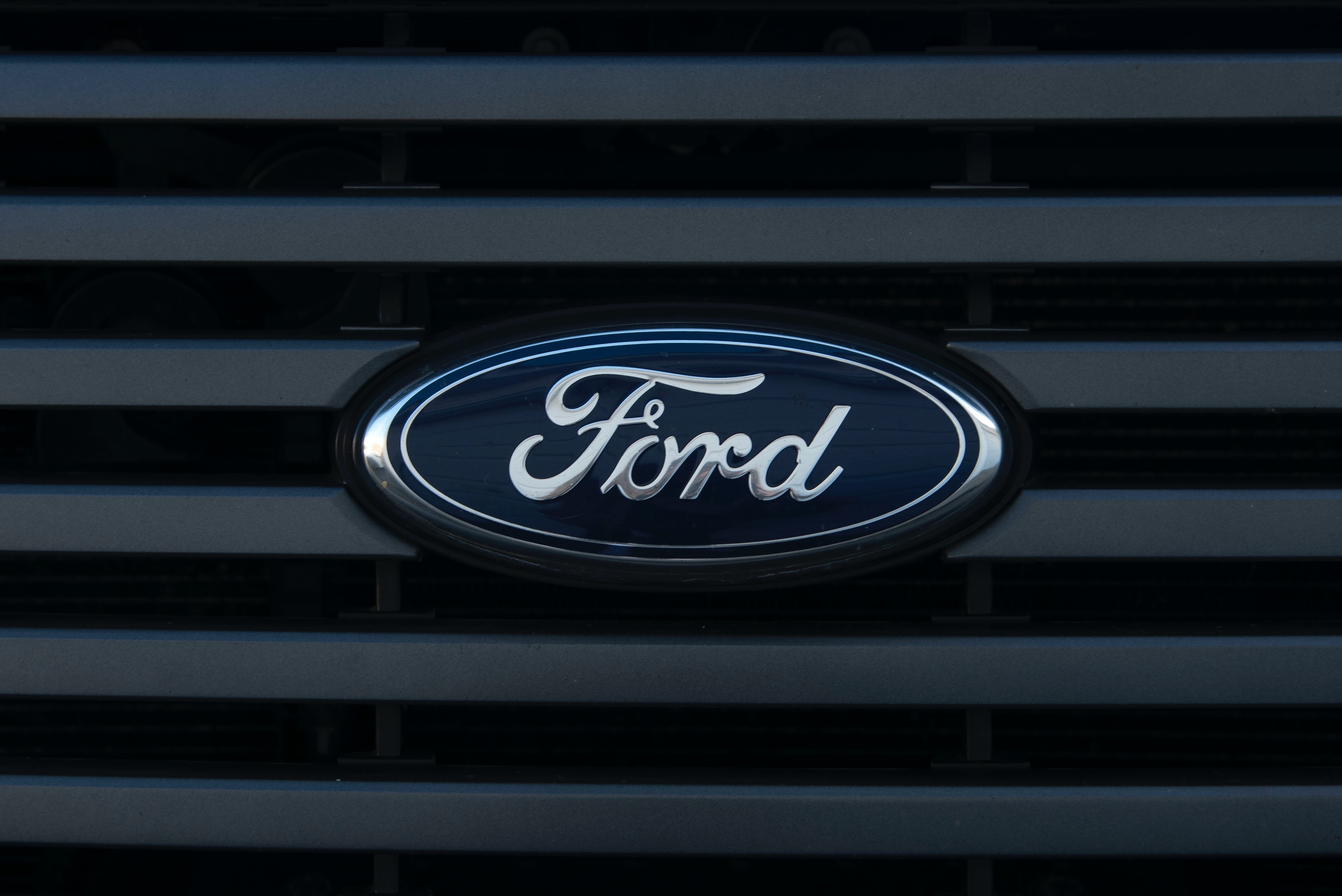 Have you heard this saying, "To do more for the world than the world does for you"?
You must have, for sure! This slogan is from the most famous automobile brand called, Ford.
Ford- the world's 5th leading automotive giant, has a history of pride in selling commercial vehicles and luxury vehicles.Ford switched to Magento and built the ability to connect with its customers worldwide and even access the brand's accessories in the comfort of your home.

Why Use Magento for eCommerce?
We saw a list of top-notch brands that have switched to Magento even after becoming a big names. Selling needs to be improved daily, which is possible with Magento's latest version.
With the flexibility, customization, and scalability it provides with the help of third-party tools, no other platform will be able to cater. Magento for eCommerce has options for customization of designs that are easier to adapt, giving tremendous growth to the business and high-profile clients across the globe.
Various giants use Adobe tools such as analytics, automation, and usability to create that sleek look on the website. Unique designs with the most appealing UX can be attained with Adobe commerce.
To conclude
Magento has become the most popular choice or essential when building websites. The unlimited features and versions it support are unbelievable and mark a special place for big giants, whose main focus remains to expand. The features such as Multilingual features and multi-currency features capture the market worldwide. With such features and system processes, it's become a cakewalk for big giants to expand operations.
Magento is also suitable and trustable when it comes to SEO. The above brand examples will help you analyze and make an informed decision as to why you should opt for Magento and become a global brand with multiple users, solving great business challenges.