Apple's App Store is home to a million games, there are plenty of offline games available on App store store, but which ones are worth your time? We've compiled a list of the top 21 offline games for iPhone and iPad.
Video games are good mind games. They help you experience excitement, relieve your stress in specific ways, and experience danger without having to go anywhere!
Certain studies have proven that offline games boost mood and improve heart rhythm for all age groups. In addition, people of all age groups consistently play games, rewarding them for every choice they make.
Does a limited data plan make you feel disabled? Or does working from home consume your laptop's internet bandwidth? Or, while commuting, there is a need to save the data for navigation or emergency purposes.
Well, for all these reasons, you seem to go underground or appear offline, but that is not the case anymore. These days, mobile app development companies offer free downloads of the best offline games for the iPad and the best offline games for the iPhone.
So, you do not have to get bored or feel stuck anymore, even if your data balance has been used up!
Your iPhone or iPad has thousands of offline games for all age groups that can be accessed without an internet connection. These offline games on iOS will shrug off your boredom completely. iPhone and iPad are considered the best for offline playing games.
iPhones and iPads are versatile devices that allow any task to be done quickly, whether it involves creativity or playing games. In addition, iPhones and iPads can run heavy and powerful applications seamlessly.
To ensure that your boredom does not reach a height, we have curated some of the top-notch offline games in iOS.
1. Asphalt 8: Airborne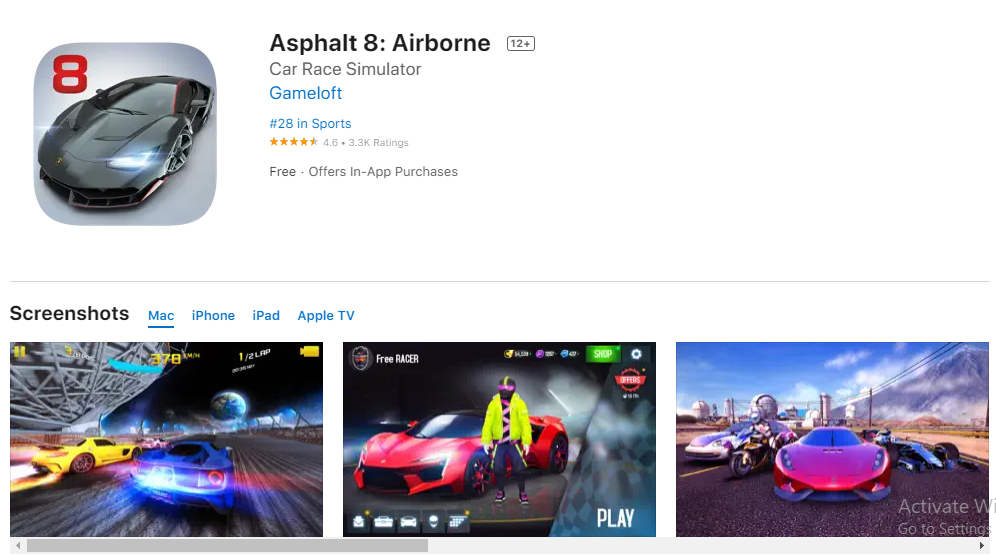 Asphalt 8: Airborne is a free game on iOS and can be played without spending a penny. It's a high-strung car racing spree full of excitement. If you are fond of car racing and reality seems far away, start playing this game immediately offline.
This game has excellent features and a gigantic collection of more than 280-speed machines such as Ducati, Bugatti, Audi, Ford, Ferrari, Lamborghini, Chevrolet, Mercedes Benz, Mini Cooper S Roadster, McLaren, and many more, which gives a thrilling experience in racing.
If you want to experience real-life racing, this game showcases more than 50 tracks. You can unlock 40 tracks for Archase mode. It removes the possibility of burning the tires of these high-speed machines. Many game modes are designed to test everyone's racing skills. There are around 1500 car mastery challenges and more than 400 career events in which you can participate. You get to try these luxurious, super-fast, and powerful cars for racing.
And yes, if you are fond of having a customized car, Asphalt 8 provides a massive range of over 2,300 decals. You can also play multiplayer with more than ten players to make the game more entertaining, challenging, and engaging.
Summarizing key points:
Upgradation of cars as you move up the game
Ample gaming modes and mastery challenges
Unlocking new locations with new levels
2. Subway Surfers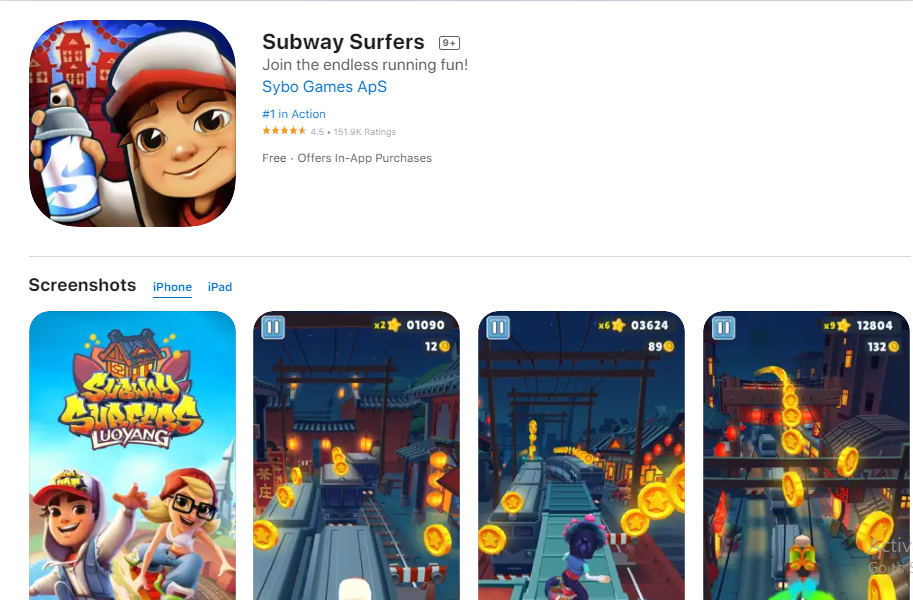 Who has yet to hear of this game? This is the most played adventure game by children, teenagers, and working professionals. It is the same as Temple Run and other running games.
It is the most straightforward game that refreshes the mind. This game is about running at the highest speed while dodging the hurdles and the trains. And collect the highest number of coins to reach the highest score. These coins unlock new characters, upgrades, and other cosmetic features.
Subway Surfers has spectacular HD graphics, fast-paced acrobatics, and smooth controls. The graphics are designed so there is no hindrance until our vision reaches the farthest site. It has tons of rewards for endless running.
If you have played this game, have you noticed the fast-paced swipe acrobatics? Doesn't it create a thrilling experience? Then how about the paint-powered jetpack?
If you want to keep yourself engaged in a fun game, then Subway Surfers is a game to download.
3. Alto's Adventure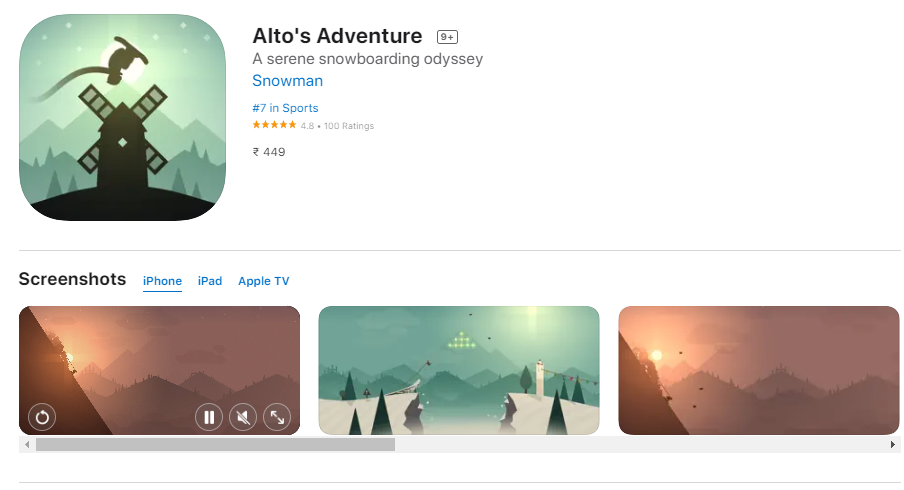 Alto's Adventure has won numerous awards, such as the iPhone game of the year. Best app of the year by Apple, favorite mobile games by The Verge, a piece of interactive art by Wired, and many more prestigious awards.
It's a snowboarding odyssey game where Alto and his friends embark on an endless journey. Alto is an infinite runner that will help you get your skiing fix and help you collect coins along the way through the alpine hills, neighboring villages, ancient woodlands, and long-abandoned ruins.
You can use the touch controls to make Alto jump or grind and collect points by doing various tricks. This is an offline game that you can enjoy anywhere, anytime.
4. Alto's Odyssey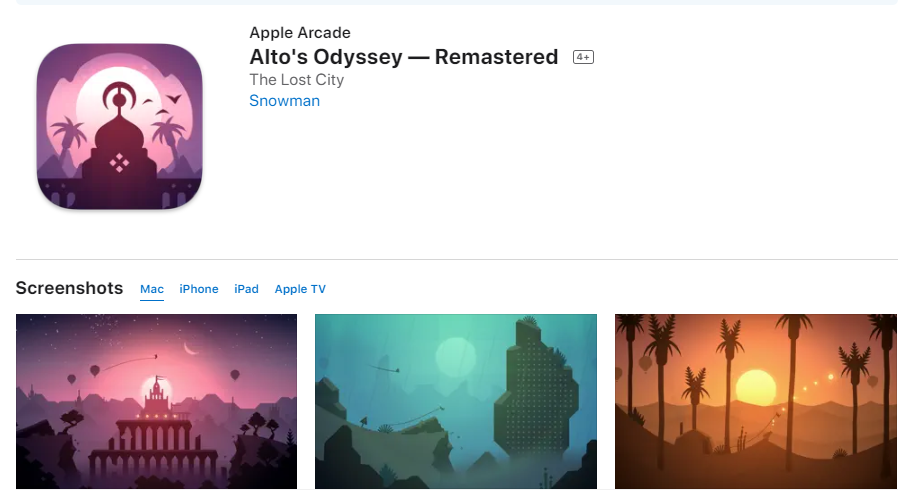 Alto's Odyssey is a sequel to the game Alto's Adventure. It includes new characters, new locations, new music, new mechanics, and a few more expansions from the game Alto's Adventure, making this game exciting and an incredible sequel.
Alto's Odyssey focuses on sandboarding to discover secrets in a majestic desert that is huge and unexplored. Alto and his friends explore dunes, thrilling canyons, new hidden temples in far-off places, and much more.
5. New York's Times Crossword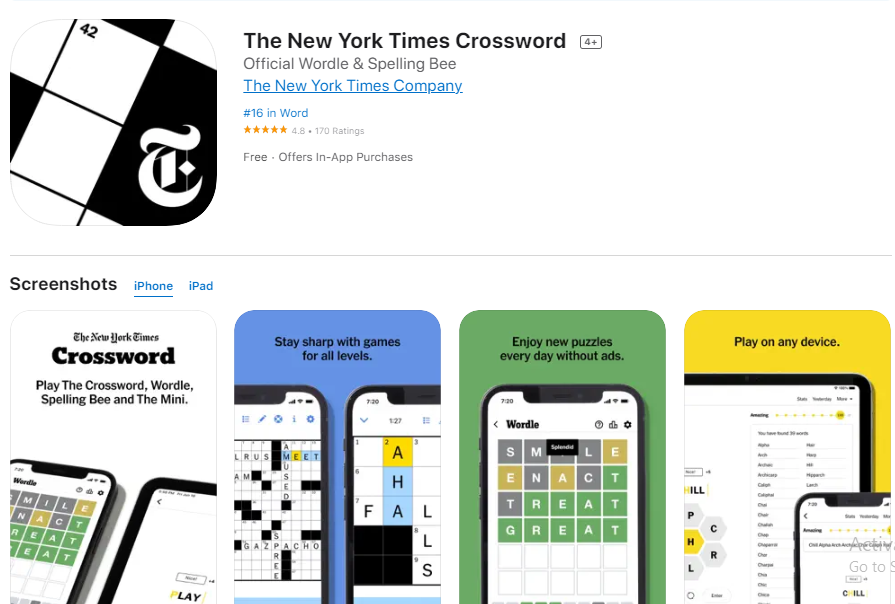 It is a puzzle game called the New York Times Crossword, a classic puzzle played daily. A new mystery is updated daily, and you can access past puzzles in the application.
The New York Times Crossword application in the iOS store has ad-free word games to play without distraction. The various games include classic word games with great hints for every level, a wordle game to guess the five letter words in 6 tries or less, a spelling bee game to make maximum words with the given seven letters, mini crosswords, mini leaderboards where you can add friends to see who can solve the puzzle faster. It even provides the feature of statistics to monitor all the types of puzzles mentioned earlier to improve the solve rate.
All these crosswords can be played offline with unlimited access. So download them and keep them handy.
6. Minecraft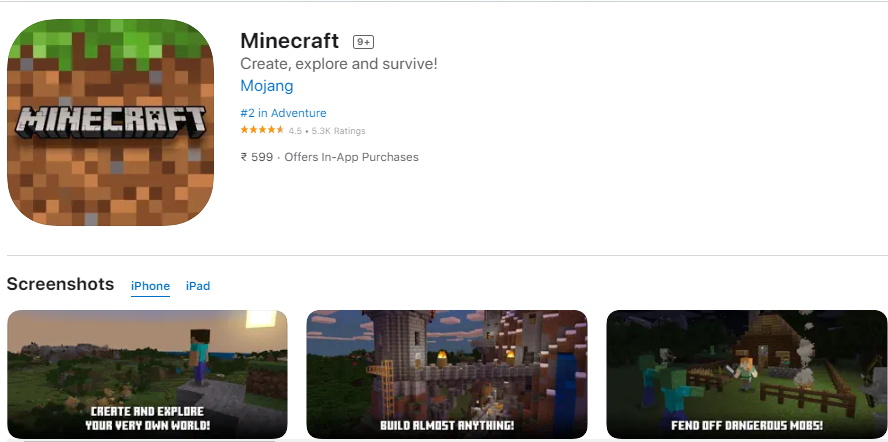 Minecraft is the best iPhone offline game for those creative people who want a high-yielding game.
This game is basically about building with your imagination and seeking limitless possibilities. You must gather creative building materials from the surrounding environment and create something unique. You can turn tiny homes into grand palaces and save them from local wandering mobs and looters.
This game can be played even if you do not have cellular data. The other parts of this game are Minecraft dungeons, Minecraft legends, and Minecraft education edition.
7. Dream League Soccer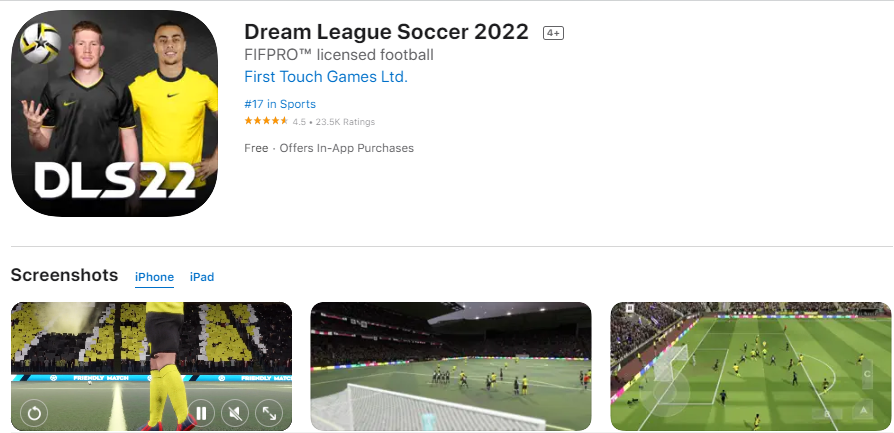 Are you a football fan or a football player? Do you want to build your dream soccer team? Then this is the game you need to play.
Dream League Soccer 2022 is a highly interactive game that helps you build your dream team from over 4000 licensed FIFPRO players and take it to the field against the other best soccer clubs worldwide. The stadium is built just like the actual stadium; you can create your own team from scratch. In addition, it has realistic animated graphics, in-game commentary, and team customizations, making you feel like you are playing a real game.
Dream League Soccer 2022 has the feature ReplayKitLive, through which you can share proud moments with others and save the recordings in iCloud.
8. Soul Knight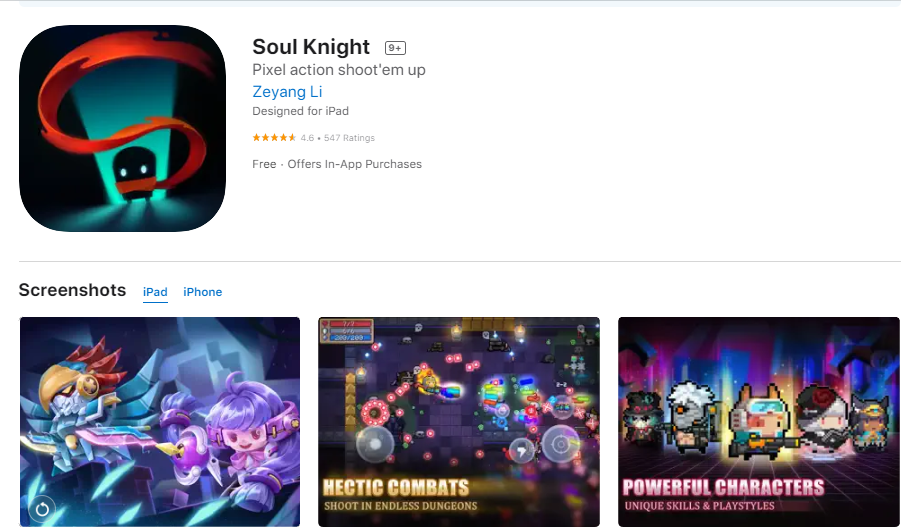 Soul Knight is an offline game on the iPhone that you must check out. If you enjoy rogue-like games, you will enjoy this one.
The aliens have stolen the magical stone to balance the world in this game. Your task is to revive it. This game has many aliens shooting, dodging bullets, dungeon exploration, and more.
It would help if you collected different kinds of weapons out of 120. Nevertheless, it's a straightforward and smooth game.
One of the reasons I love this game on flights is that it's straightforward to play, so you won't get annoyed trying to learn the ropes. In addition, it has a lot of unique heroes as characters to choose from, as well as NPCs that fight along with you.
9. Into the Dead 2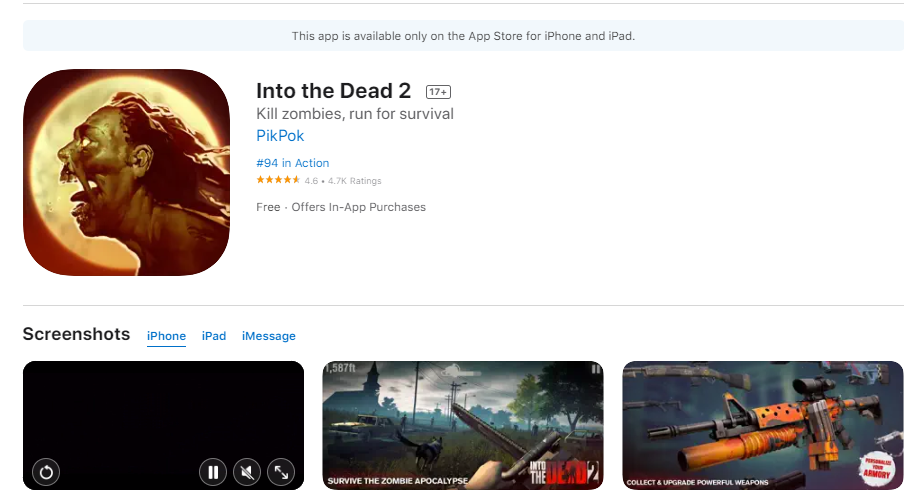 Into the dead 2 game is like The Walking Dead and Army of the Dead, which gives you the zombie feel, sending chills down your spine.
This game tells you to save your family from a zombie apocalypse. In addition, this action-packed game instructs you to keep a friendly companion as you progress through the seven chapters and 60 challenging stages.
The graphics are high definition, and your task is to eliminate the various zombies with solid firepower, including runners and armored zombies. You will be satisfied with the game's mighty weapons, explosives, machine guns, and shotguns.
10. Farm Frenzy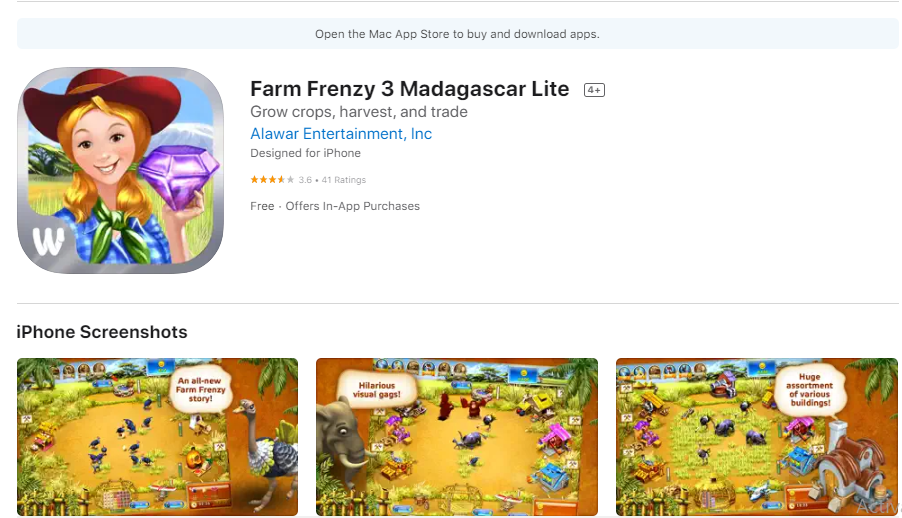 Farming games have become extremely popular amongst teenagers and older adults. It brings about a sense of responsibility amongst the players to yield the crops on a timely basis. The Farm Frenzy game helps you experience the real life of a farmer.
In Farm Frenzy, you are supposed to look after the animals, like cows and chickens, and produce goods to earn revenue. As you gain more profits and reach higher levels, you can unlock other levels and upgrade the features in your game.
The game has two different game modes to choose from. If you want to enjoy things at your own pace, then quest mode is preferred. On the other hand, survival mode is the preferred way to test your management skills if you want to do things on time and be punctual.
11. Shadow Fight 2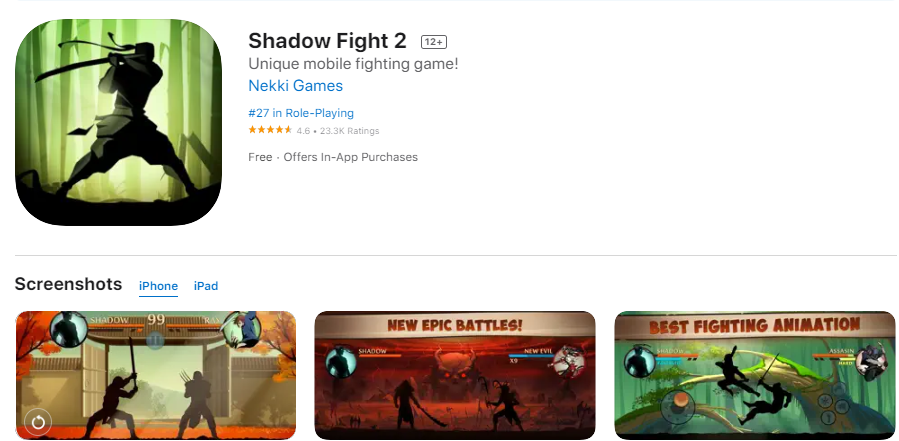 Shadow Fight 2 is a 2D game with a unique RPG and a classical fighting style. The cultures of China and Japan inspire it. Each time before the player starts the game, an animated scene is shown to the player about the Shadow. It is a story-driven game where a warrior known as Shadow, by mistake, lets the demons into his world through the Gates of Shadows. It then becomes an obligation for him to fight back to regain his lost honor and his physical body. It is almost similar to Shadow Fight, the first part. Here, the players need to win against the computer-controlled opponents. The RPG element helps the fighter upgrade his armor, details, skills, and other special abilities.
It has excellent martial arts techniques, rare armor, and numerous lethal weapons. It is all about strategy and using your reflex action against brutal forces and attacks. As a player, it's up to you to go bare-fisted or shielded by weapons.
To get more advanced weapons, you need to unlock all the levels. It can be played with multiple players to fight the battles. You can earn gold by clearing decks used to buy weapons. There are seven different provinces, and you, as a player, can play five fights.
12. Monument Valley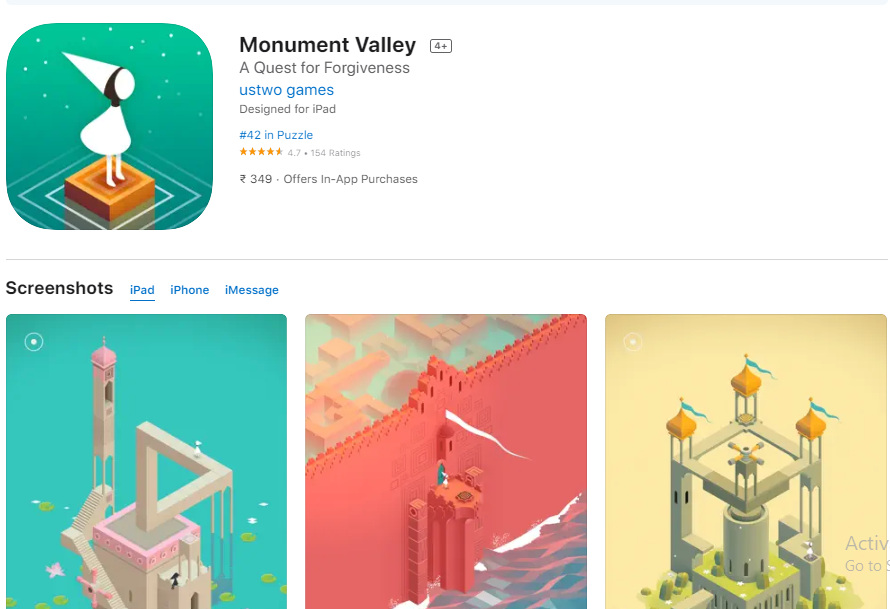 Monument Valley almost looks like a painting. It is an indie puzzle game where a little girl, Ro, explores the fantastic and beautiful architectural world. It guides the princess through the mysterious monuments, exploring the hidden paths and the optical illusions and outwitting the enigmatic crow people.
This little girl, Ro, wanders through the colorful buildings and solves the puzzles. The entire game can be played offline for the most immersive experience.
13. Monument Valley 2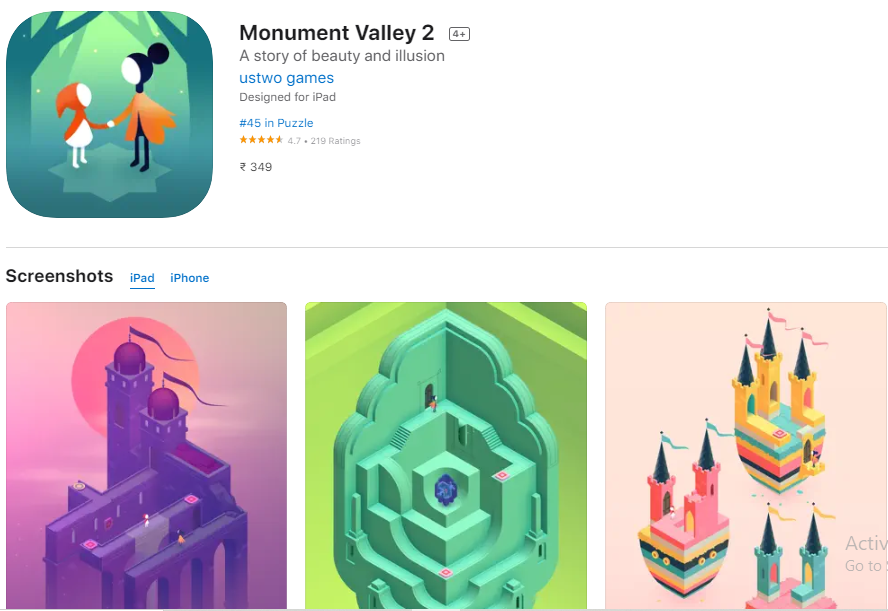 Monument Valley 2 is the sequel to Monument Valley, shared above. This time, you play as Ro's daughter. Her daughter starts the journey with a quest to find her.
Though the concept remains the same, the visuals are more appealing, thus making the puzzle-solving more subtle and nuanced. The beautiful graphics made it to the top of the list of users.
14. Brothers In Arms 3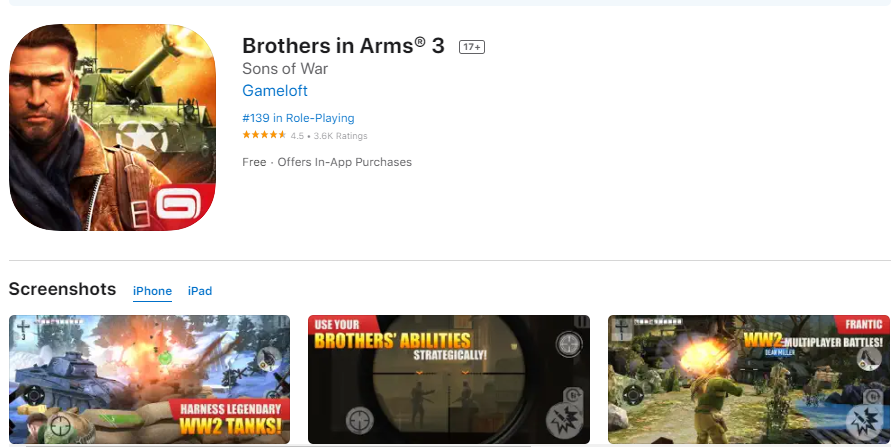 Brothers in Arms 3 is an action-packed game for the iPhone and iPad. This game was created by an entertainment company called Gameloft.
There are two levels or modes in the game. Here you can play the role of Captain Sergeant and unlock more opportunities like maps as you succeed in the game.
The second is the multiplayer mode, where the fight happens against the soldiers that are Nazis, and when you reach the higher levels, you can upgrade the weapons and actions.
This game is interesting because of its cross-platform availability, graphics of higher level, animations, transitions, and storyline.
15. Solitaire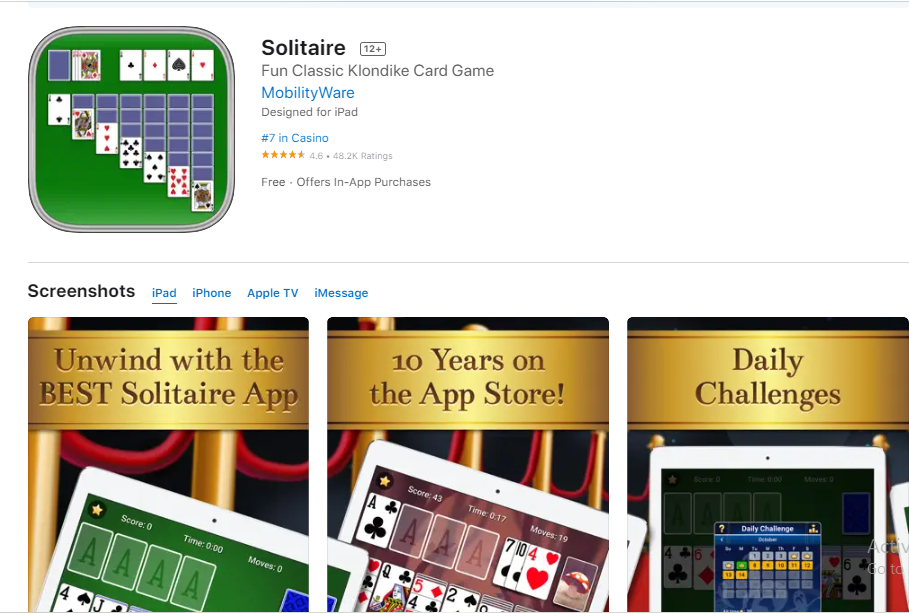 Solitaire is an eternal game. No one is ever going to get bored of it. It's a genre of card games.
Earlier, this game was played on the computer, but for many years now, it has been available on the phone. Solitaire is also known as Klondike, Patience, or Soli.
It is a very famous game for single players and is played by over 10 million people across the globe.
This free iOS version of the classic card game will free your boredom. The ios application developer of the app development company, Nerbyte, has revamped the game and brought in new features compared to the olden days, which has hooked up all the players even more to the game.
It features new challenges every day in the application. Though winning every game each day becomes problematic, in such a case, you can use the "winning deal" feature to win the challenge.
Get crowns and trophies as rewards while playing as a single-player or multiplayer. An interesting part is the various themes available in the application.
16. Skiing Yeti Mountain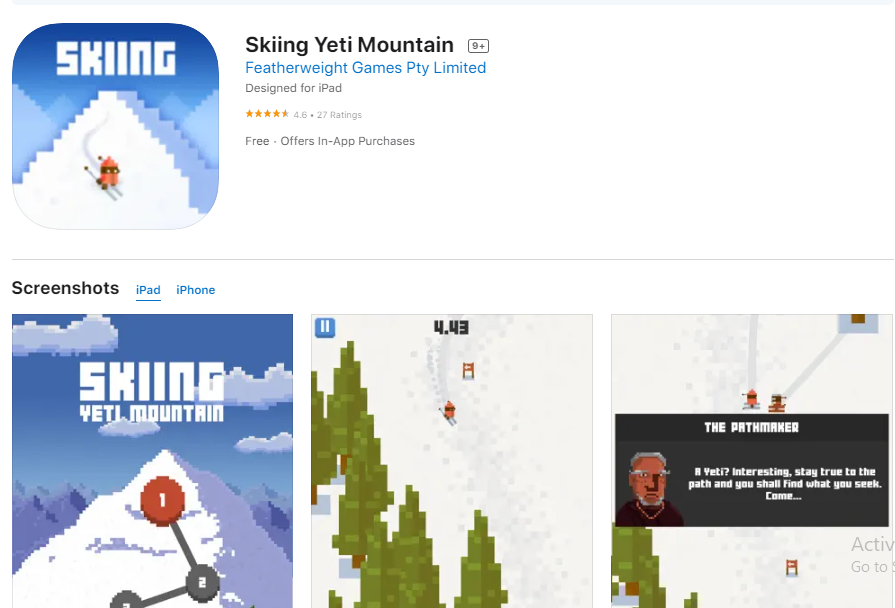 The andriod app development company Featherweight Games has developed this game as a winter sport.
It's a snowboarding game with hundreds of levels for the ultimate skiing experience. It has become one of the favorite games of over 10 lakh people, where they slide through the mountains, pass between the trees, jump off the cliffs, and skid on the ice.
'
The storyline is attractive and funny; the game's controls are easy and smooth, and the graphics are eye-catching. It keeps you on your toes and makes you keen to know about the new character. The starting levels are manageable and can earn you rewards and points easily. But as you move to higher levels, the going gets tough. The higher levels get you new apparel, which makes Skiing Yeti Mountain interesting.

17. Plants Vs. Zombies and Plants Vs. Zombies 2

Have you ever imagined what you would do if there were a Zombie on your lawn? Well, if you have heard of the answer as "Start planting flowers to defeat it," this is the game for you!
This game has dozens of Zombie zapping plants, such as classic peashooter and cherry bomb, and it demands quick action and decision-making to plant faster. This stops the 26 types of Zombies from breaking open your door. However, it needs much attention to stop invading your home.
This first game recorded huge success, and the second version, Plants vs. Zombies 2, was launched. This game was more fun as it had more than 300 levels and 11 worlds.
18. Six Guns: Gang Showdown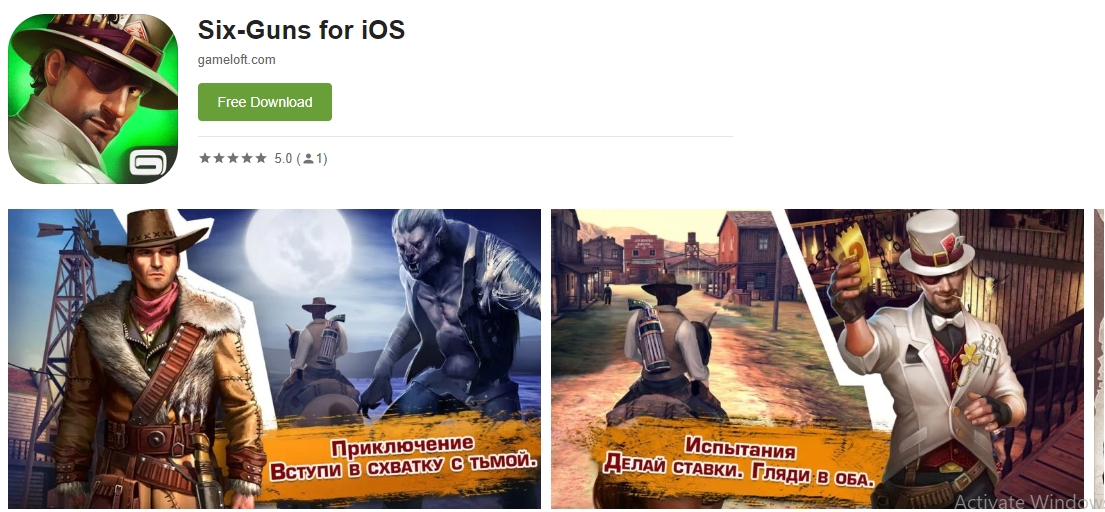 Six Guns: Gang Showdown is an adventurous game with cowboys, bandits, and much more. In this game, cowboys are sent on a mission to fight in a Wild West land.
The character Buck Crosshaw goes to battle against villains such as thieves, vampires, and particular scary creatures while trying to save himself.
There are 40 missions with 40 "out of the box" tasks. You will also find eight horses, 19 types of weapons, ammo, clothes, and many other crucial elements to succeed at each stage.
19. Bakery Town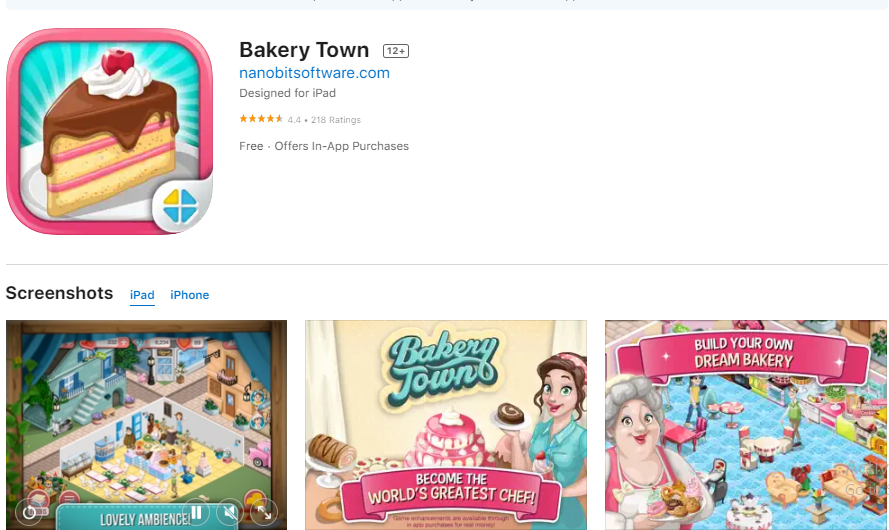 Who doesn't love to bake? Well, this is the most interesting stress-buster game.
If you love decorating cakes and baking yummilicious cakes, cookies, muffins, pies, and much more, this game is the right choice. You can even make various kinds of coffee, tea, and smoothies. You are sure to improve your baking skills here.
This free game can be played offline anytime to attract more customers. In addition, you can hire professional chefs as you move on to higher levels.
.
20. UNO ™ & Friends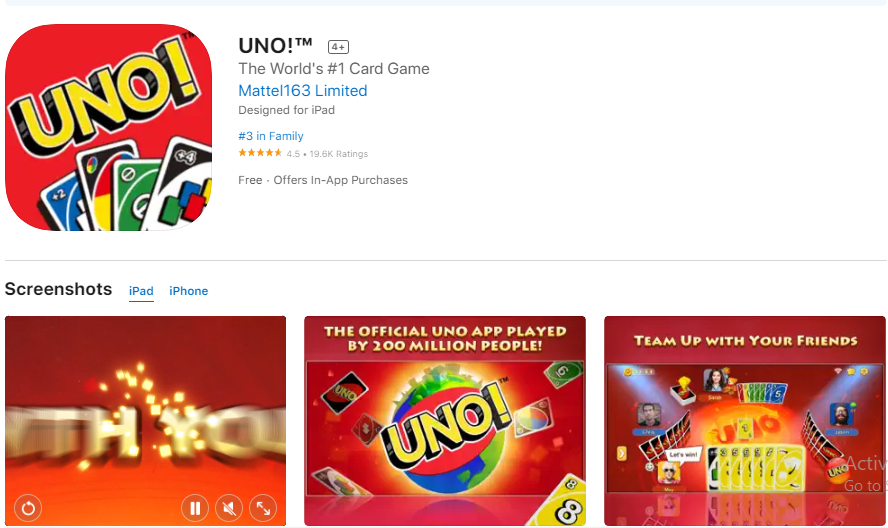 Did you know this game was developed in Ohio way back in 1971?
Yes, it has existed since then and remains one of our favorites even after five decades. This is undoubtedly a record-breaking event.
Every kid, teenager, and adult has heard of the UNO card game, as this is an ancient game that used to be played only offline. This indoor game was played between siblings, parents, and friends at every home.
Its striking card colors make it popular to identify from anywhere. In addition, this strategic game can go on for hours and is played with multiple players. As a result, this game has risen to the top of the charts in the list of best iPhone offline games and best offline games for iPad.
21. Temple Run and Temple Run 2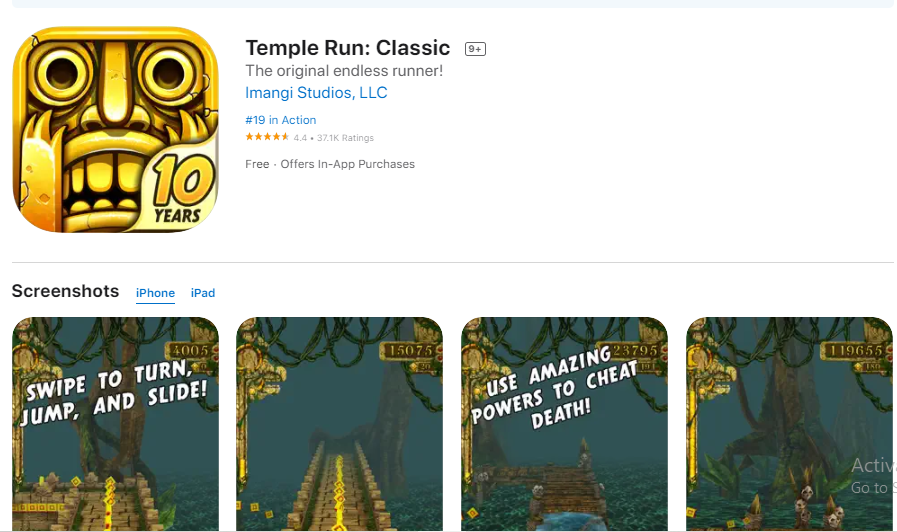 Are you playing Temple Run? If not, download it today! When 50 crore people discovered Temple Run, these were the kinds of discussions that took place in gatherings. The craze and addiction to this game were so high that almost every mobile phone had the game when this game was launched.
This old gold game involved stealing an idol and then fleeing to save your life from evil demon monkeys following you to kill.
Run down the ancient temple walls, climb cliffs, turn left and right, collect coins along the way, test your reflexes, and determine how far you can run.
In Temple Run 2, you can unlock new pathways to run, new characters, more challenging obstacles, high-resolution graphics, and fantastic sound effects in the background.
This adventurous game is highly addictive and should not be avoided in your spare time.
To Sum up!
These are some of the best offline games that can be played without your cellular data. However, while most are free to play, some might require you to make in-app purchases.
In the comments section below, let us know if you have an exciting list of other games that can be played offline.